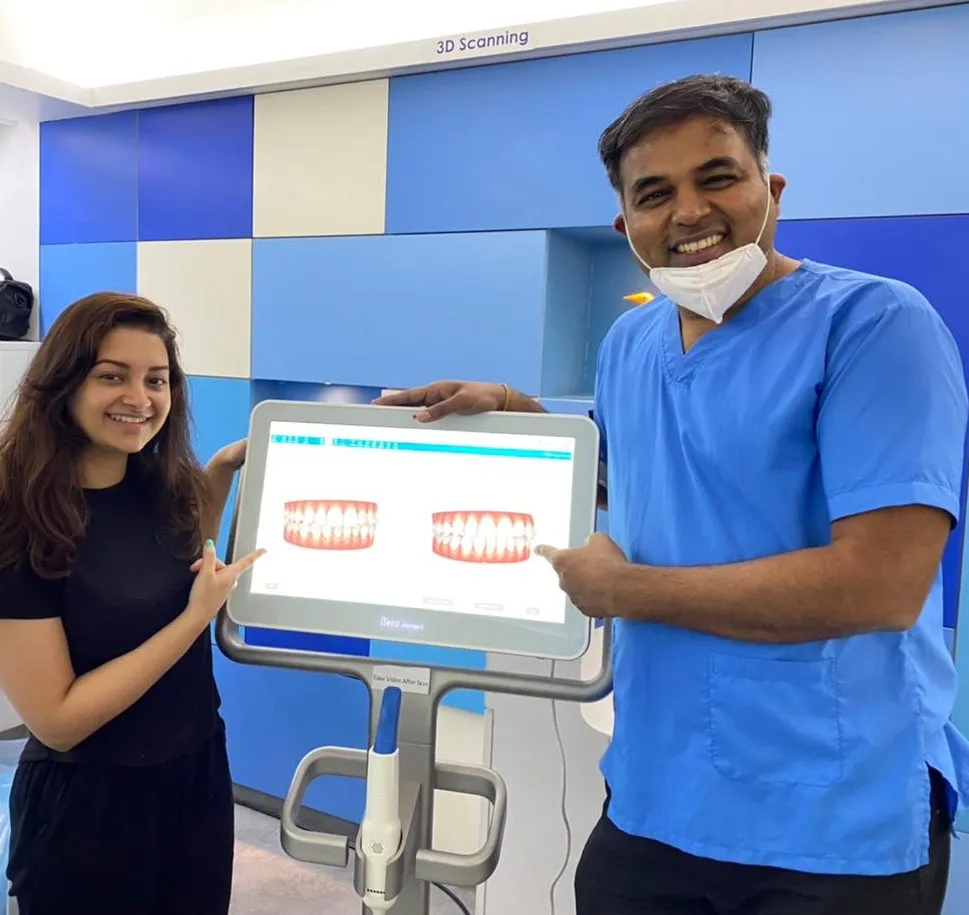 Straighten Your Smile with Expert Braces Treatment
Achieve a Confident, Beautiful Smile with Our Customized Braces Treatment Plan.
🏆 Award-Winning Best Dentist For Braces
⭐⭐⭐⭐⭐
2,741 votes on practo
Lack of Confidence due to an Imperfect Smile?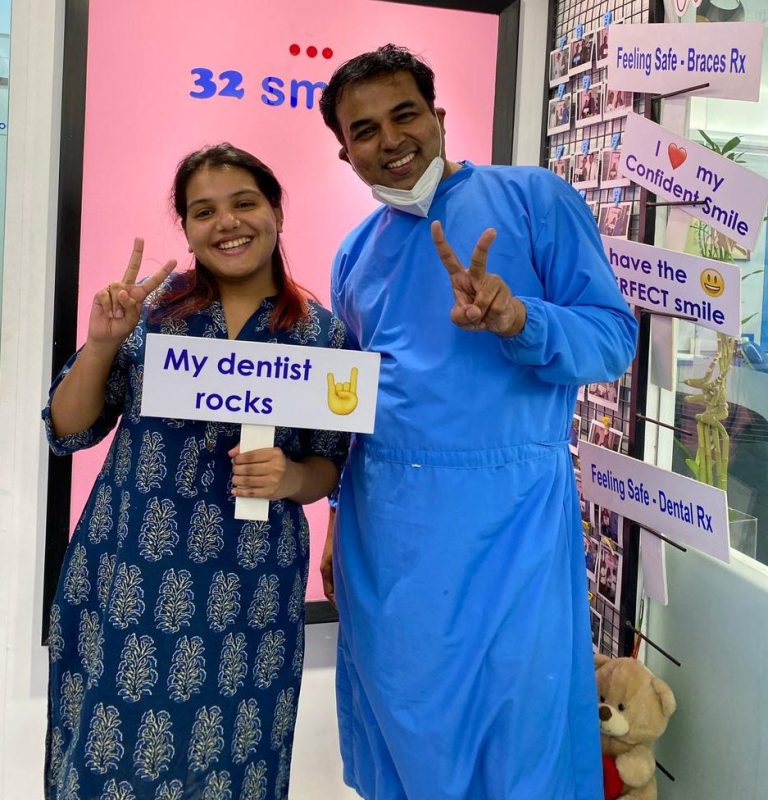 Looking for braces that fit your lifestyle
At our dental clinic, we specialize in transforming smiles and boosting self-esteem.
Our expert team of orthodontic professionals is dedicated to providing the highest quality braces treatment tailored to your unique needs.
We utilize advanced techniques and state-of-the-art technology to straighten your teeth effectively and efficiently.
Schedule your consultation today!
Frequently Asked Questions
How long will I need to wear braces?
The duration of braces treatment can vary depending on the complexity of your case. Typically, it ranges from 1 to 3 years. During your initial consultation, our orthodontic specialists will assess your specific needs and provide an estimated treatment timeline.
Are braces painful?
It is common to experience some discomfort or soreness during the initial adjustment period and after routine adjustments. However, advances in technology have made modern braces more comfortable than ever before. Our team will provide tips and recommendations to manage any discomfort and ensure your treatment is as pain-free as possible.
Can I still play sports or musical instruments with braces?
Yes, you can still participate in sports and play musical instruments while wearing braces. We recommend wearing a mouthguard during physical activities to protect your braces and teeth. Our team can provide guidance on the best mouthguard options for you. When it comes to playing musical instruments, there may be a brief adjustment period, but most patients adapt quickly.
How do I care for my braces and maintain good oral hygiene?
Proper oral hygiene is crucial during braces treatment. We will provide you with detailed instructions on how to clean your braces and teeth effectively. It is important to brush and floss regularly, using special tools designed for braces. Additionally, we may recommend specific oral care products to help maintain your oral health throughout treatment.
Can I still eat my favorite foods with braces?
While there may be some food restrictions during braces treatment, you can still enjoy most of your favorite foods. We advise avoiding sticky, hard, or chewy foods that can damage or get stuck in your braces. It is important to maintain a balanced diet and make healthy food choices to support overall oral health and treatment progress.
Will I need to wear a retainer after braces?
Yes, wearing a retainer after braces is crucial to maintain the alignment of your teeth. The retention phase is essential to ensure your newly straightened teeth stay in their corrected positions. Our team will provide specific instructions on how and when to wear your retainer to preserve the results achieved during your braces treatment.
Can adults get braces too?
Absolutely! Braces are not limited to children and teenagers. We offer braces treatments for adults who wish to improve their smiles and correct orthodontic issues. Our discreet options, such as clear aligners or tooth-colored braces, are particularly popular among adult patients.
How much do braces cost?
The cost of braces can vary depending on factors such as the complexity of the case, the type of braces chosen, and the duration of treatment. During your consultation, we will provide you with a detailed breakdown of the costs involved and discuss any payment plans or financing options that may be available.
Will braces interfere with my daily activities?
Braces may require some adjustments to your daily routine, particularly when it comes to oral hygiene practices and food choices. However, with proper care and following our guidelines, you can easily incorporate braces into your daily activities without major disruptions.
How often will I need to visit the orthodontist during braces treatment?
Regular visits to the orthodontist are essential for monitoring your progress and making necessary adjustments to your braces. Typically, appointments are scheduled every 4 to 8 weeks, depending on your treatment plan. Our team will work with you to accommodate your schedule and minimize any inconvenience.