Dental world is changing every day. We believe in delivering the latest and the best due to which we keep our self updated with the latest technology and its application at reasonable cost.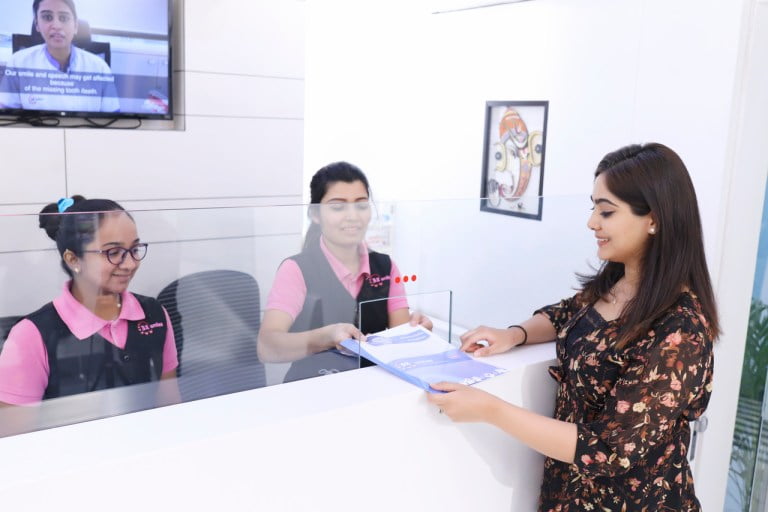 We take pride in managing appointments as per your convenient schedule as we value your time. In case of any changes in appointment plan you will be duly informed much prior and the subsequent appointment will be scheduled as per your convenience. We also accommodate changes in appointments as desired by you on prior information. We encourage our patients to seek online appointments. We are bound to provide comprehensive, individual dental care services to you. You can use our feedback form to schedule your online dental appointment.
Office Hours: Monday to Saturday: 8:30 am to 8:30 pm, we also work on Sundays on prior appointment basis (10:00 am to 1:30 pm)
Interactive Patient Visits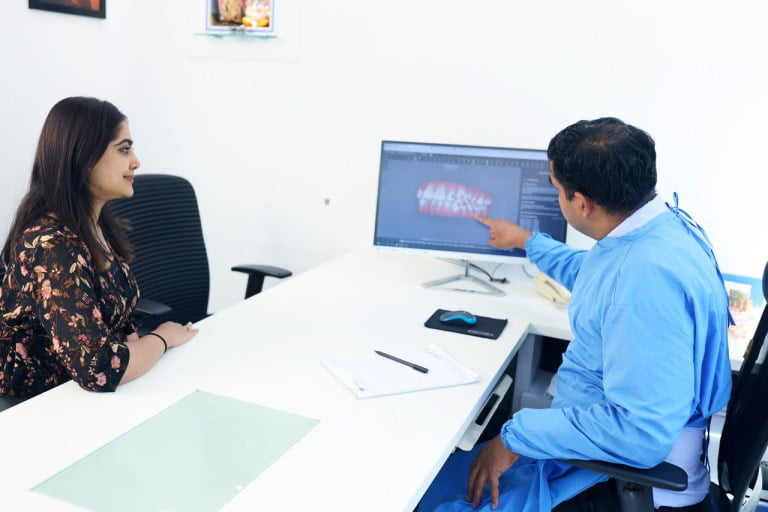 Our objective is to ensure your visit is pleasant and informative. In the first appointment you will be examined and discussion is carried out regarding the potential treatment required and if possible treatment can begin in the 1st appointment itself. We provide a congenial atmosphere wherein all the possible treatment options are discussed and all your queries are satisfactorily answered.
IInd visit(Diagnostic Records & Treatment Planning)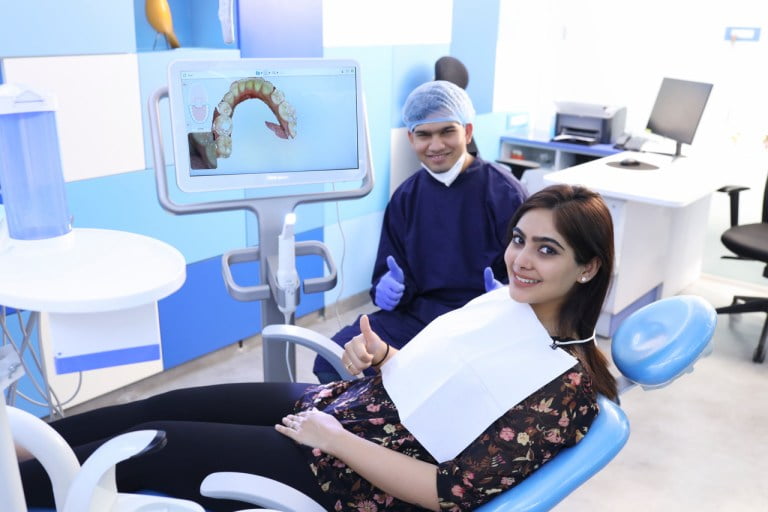 If it is determined that a specific treatment is indicated, you will be scheduled for diagnostic records. These records usually consist of study models, diagnostic photographs and x-rays. Once these are done, Dr. Milind and Team will review them and decide a specific treatment plan based on treatment needed. If in case other specialty intervention if required a consultation will be arranged with our Team Specialists.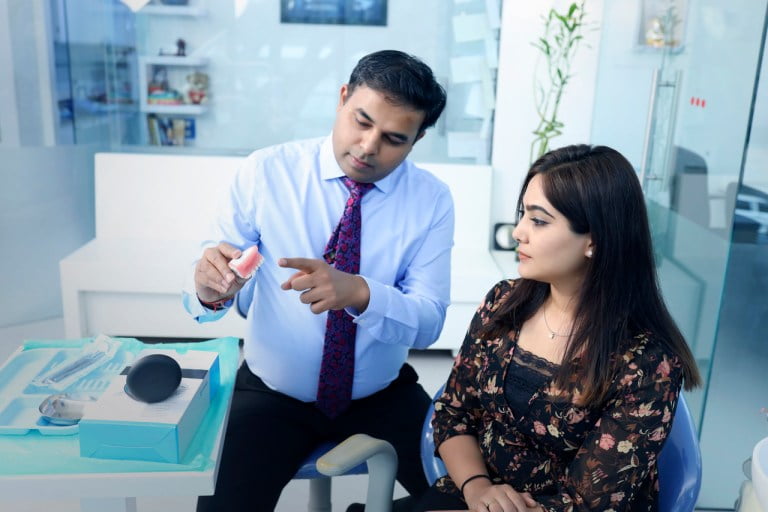 In all the cases, whether it is Dental problem or Orthodontic one, we insist that the patient is always accompanied with a member of his/her family. This will help us in deciding various treatment options immediately, thus helping you make a sound decision. 30 minutes will be issued to review the treatment plan and find out the root cause of the problem. We offer various required treatment options through interactive audio-visual sessions. We also carry out computer stimulation of treatment and treated cases, thus enabling you to envision the final outcome of the therapy.
Infection Control – European Standards
32smiles Dental Clinic is highly dedicated in making your every visit safe and secure by strictly adhering to all the guidelines and techniques for optimum sterilization and disinfection control. We take special efforts to maintain a sterile and clean field when the treatment is being delivered. Our Staff are well trained in infection control guidelines.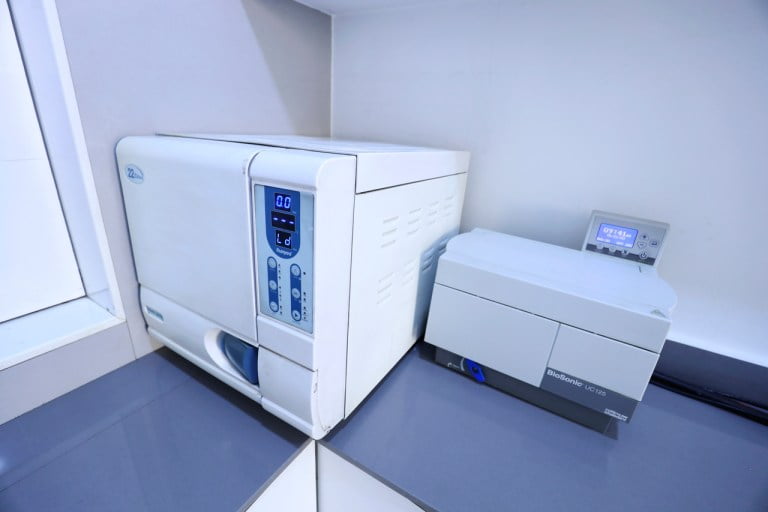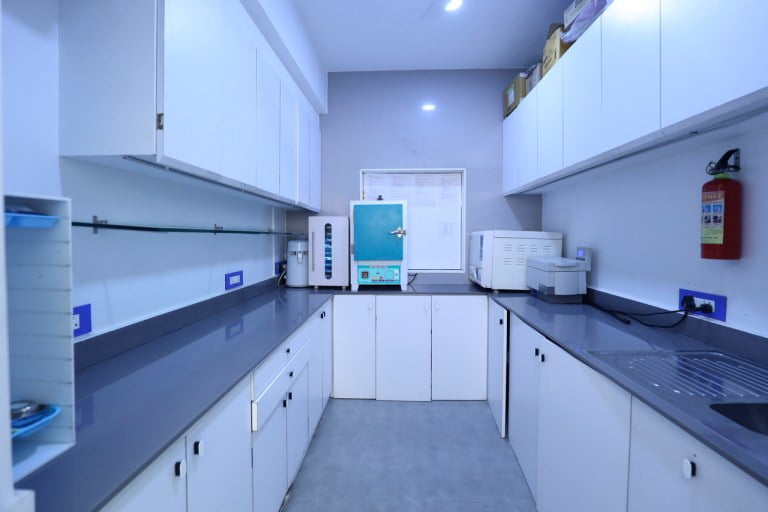 We carry out sanitization of the clinic twice a day using State-of-the-art disposables and pouches
B class Auto – Claving- European norm
Hot – Air Sterilization
Ultrasonic cleaner
Glass Bead sterilizes
U.V light sterilizer
Gloves – Disposable
For Orthodontic treatment we provide monthly Instalment payment facilities based on treatment timings. This reduces the burden of making payment at once.
In India, though any insurance company does not consider the separate orthodontic or dental insurance, it can be accommodated as part of general dental treatment. Our financial coordinator will assist you accurately about filing insurance claims.
Dental Fitness Centre – Our Social Awareness Program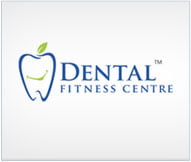 We carry out all dental awareness programs from pregnancy to old age. Our sole aim is to create awareness in public about healthy teeth & gums with right methods & habits. Any patient can avail this service without any extra cost.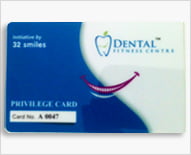 Under awareness program, our existing patients can avail the Privilege consultation card exclusively made for their family members & close friends who will be educated about dental fitness & preventive care without any extra charges.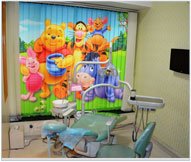 32smiles always creates a friendly and joyful atmosphere for kids management since children are scared of dental treatment. Children always love to visit and explore their creativity at 32Smiles kids' zone. Story books, puzzles, computer, video game keeps children busy and takes their attention off the dental treatment..
32Smiles is equipped with a dedicated room for all types of surgeries, extractions and complex dental treatment to make our patients comfortable.
Internet and Books Library
32smiles values the precious time of patients and their family members waiting in the reception as certain long procedures are time consuming. Separate internet section and Wi-Fi facility for parents and for students to have world wide access with relax atmosphere is available in our clinic. We also have a wide variety of books and magazine collection in the library which covers various topics from health to business entrepreneurs to spiritual ones.
Treatment Concession for Poor Patients
We think that the excellent smile with provided orthodontic treatment should not only restrict to financially sound people but it should also reach to poorest people. With this in mind we fixed on to give 40% to 50% concession on total cost to poor young children whose yearly family financial income is less than Rs. 1 lakh or the child studies in municipal corporation or Zilhaparishad schools.