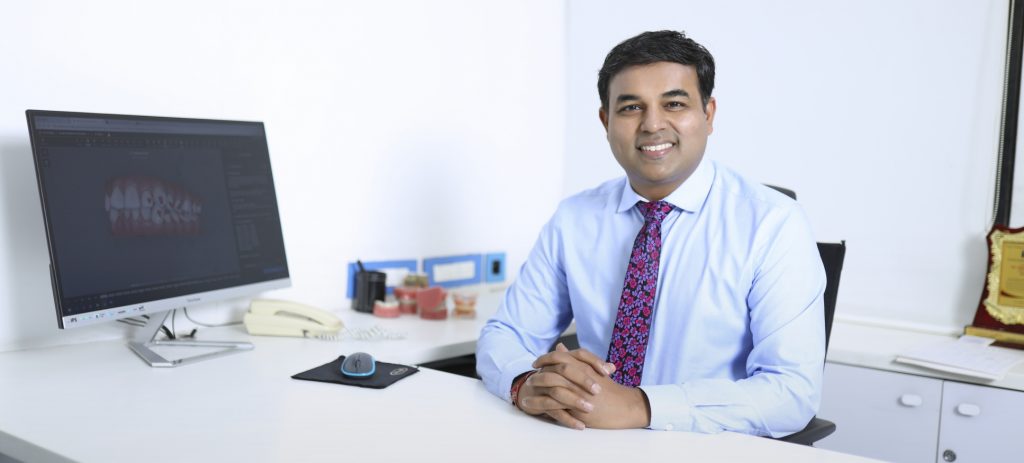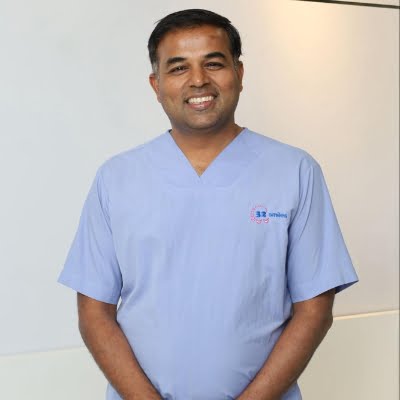 MDS, Orthodontics -20 years of expertise in managing complex cases
Dr. Milind Darda is a passionate and loving orthodontist who has been the Director of 32 Smiles since 2003. With three clinics and an enthusiastic team of 40+ staff, he has transformed the smiles of more than 40,000 patients in the last two decades. His dedication to his profession is evident in his achievements and accolades.

He has passion for his profession and dedication to his patients have made him one of the most respected orthodontists in the country. His innovative approach to orthodontic treatment and his use of cutting-edge technology have helped him transform the smiles of thousands of patients.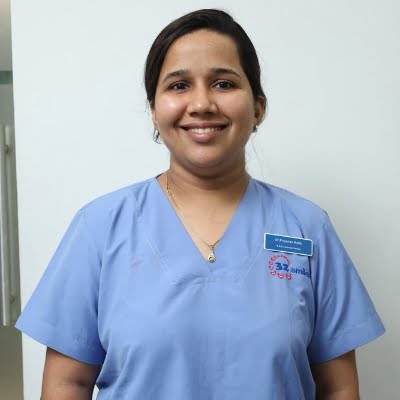 Dr. Priyanka Rathi
Specialty - Cosmetic & Restorative Dentist.
Expertise - Associate Dentist specializing in Aesthetic, restorative & Prosthetic Dentistry.
Experience - 11 Years
Dr. Priyanka Ambadkar
Specialty -M.D.S in Prosthodontist & Implantologist.
Expertise - Full mouth rehabilitation (Crowns & Bridges), Implants, Smile designing (Laminates/ Veneers), Complete and Partial dentures.
Experience - 13+ Years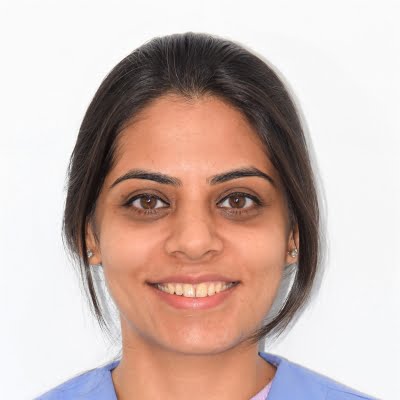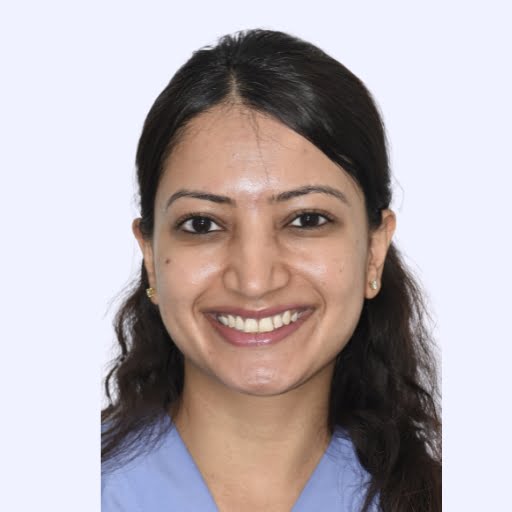 Dr.Shikha Gandhi
Specialty - M.D.S in Endodontics & Restorative Dentistry
Expertise - Painless Root Canals & Retreatments under Microscope.
Experience - 10 Years
Dr. Prannoy Kunde
Specialty - M.D.S in Oral & Maxillofacial Surgeon.
Expertise - Expertise in atraumatic tooth extractions, surgical wisdom tooth removal, bone augmentation procedures, and dental and facial trauma surgeries.
Experience - 7 Years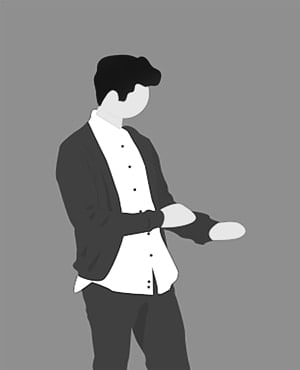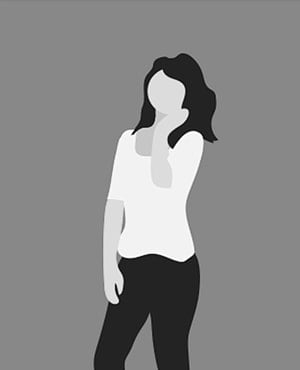 Dr. Neha Chandan
Specialty - M.D.S in Pediatric and Preventive Dentistry.
Expertise - Painless Dental Procedures for Children from birth to adolescent.
Experience - 12 Years
Dr. Suhasini Sukumar
Specialty - Cosmetic & Restorative Dentist.
Expertise - Associate Dentist specializing in Aesthetic, restorative & Prosthetic Dentistry.
Experience - 13 Years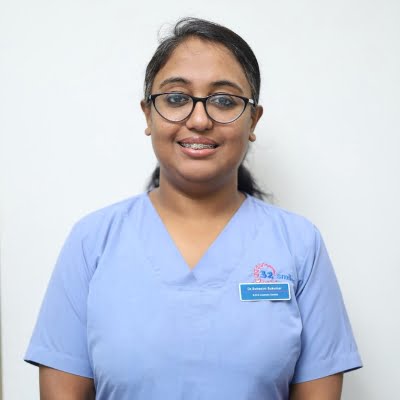 Dr. Venessa Liberatus
Specialty - Cosmetic & Restorative Dentist.
Expertise - Associate Dentist specializing in Aesthetic, restorative & Prosthetic Dentistry.
Experience - 11 Years
Dr. Saloni Shah
Specialty - Cosmetic & Restorative Dentist.
Expertise - Associate Dentist specializing in Aesthetic, restorative & Prosthetic Dentistry.
Experience - 6 Years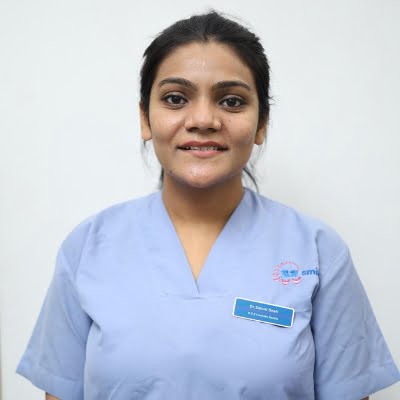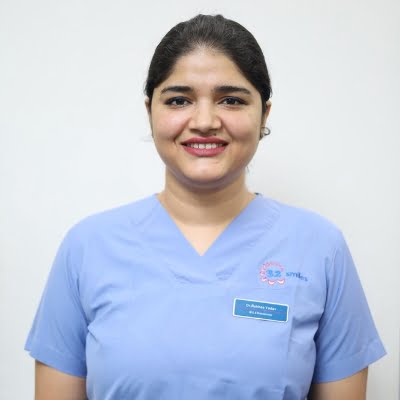 Dr. Rakhee Yadav
Specialty - MDS in Orthodontics & Dento-facial Orthopaedics.
Expertise - Associate Orthodontist specializing in Braces & Aligner Treatment.
Experience - 10 Years
Dr. Dhanashree Mankapure
Specialty - MDS in Orthodontics & Dento-facial Orthopaedics.
Expertise - Associate Orthodontist specializing in Braces & Aligner Treatment.
Experience - 13 Years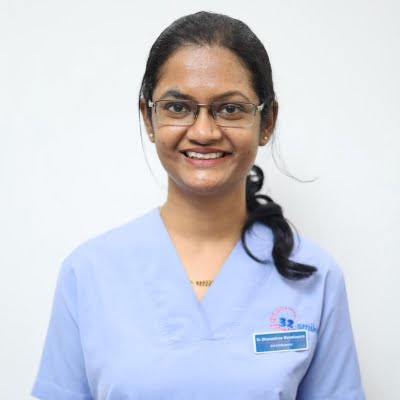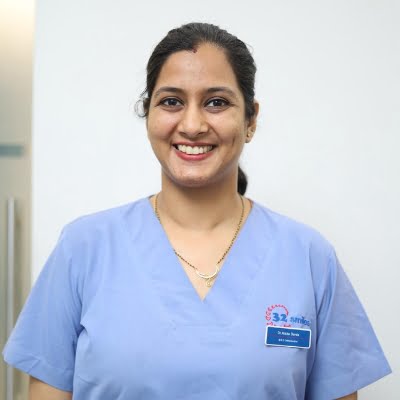 Dr. Nikita Darda
Specialty - MDS in Orthodontics & Dento-facial Orthopaedics.
Expertise - Associate Orthodontist specializing in Braces & Aligner Treatment.
Experience - 6 Years
Dr. Sherin Philip
Specialty - MDS in Periodontology and Oral implantology.
Expertise - flap (gum)surgery, periodontal plastic surgeries( root coverage procedures), regenerative procedures.
Experience - 8 Years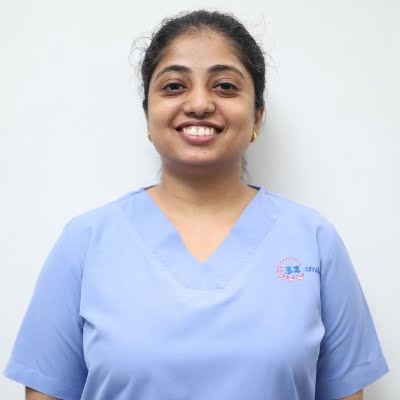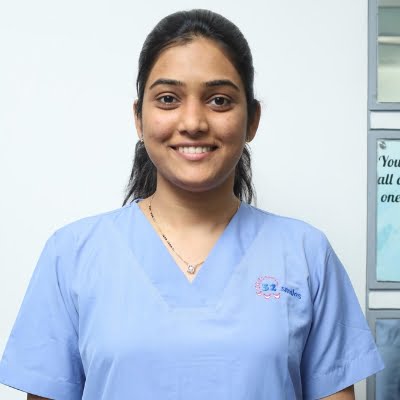 Dr. Niharika Dakliya
Specialty - Cosmetic & Restorative Dentist .
Expertise - Associate Dentist specializing in Aesthetic, restorative & Prosthetic Dentistry.
Experience - Years
Dr. Rucha Sunil Narkhede
Specialty - Cosmetic & Restorative Dentist.
Expertise - Associate Dentist specializing in Aesthetic, restorative & Prosthetic Dentistry.
Experience - 2 Years