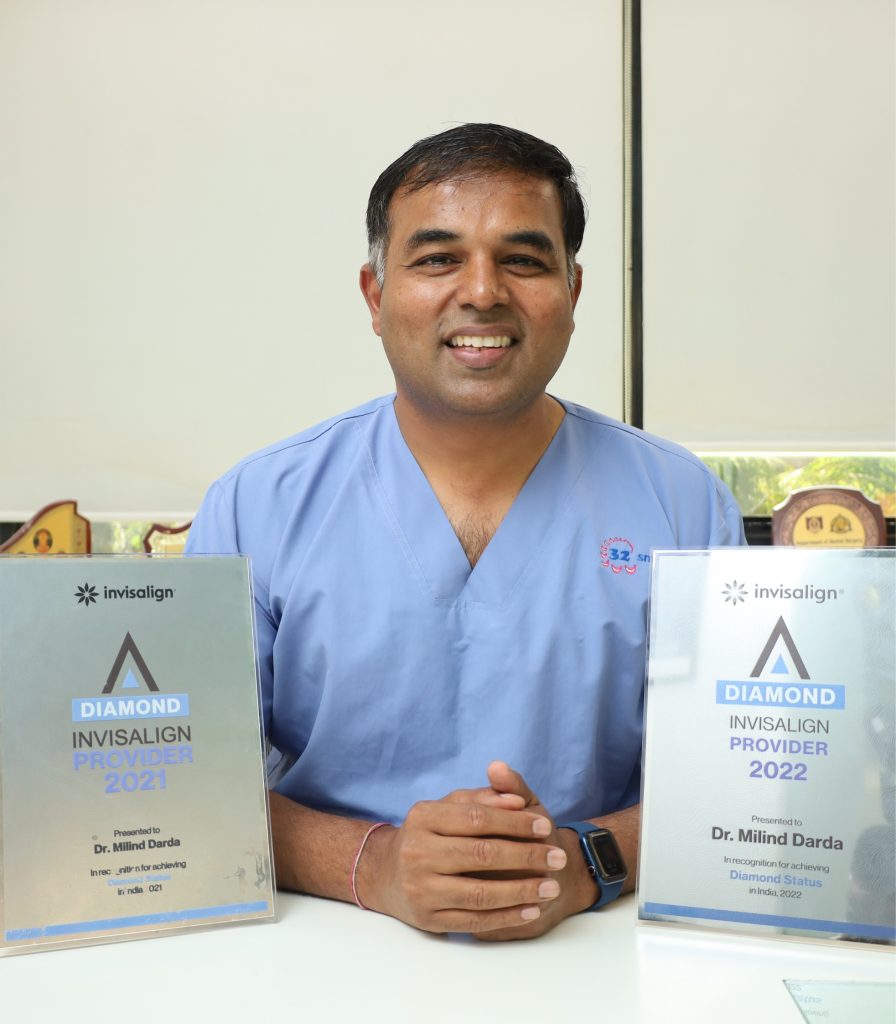 Award-Winning Invisalign Diamond Provider Pune
Transform Your Smile with Invisalign
Straighten Your Teeth with Ease and Confidence, Embrace the Freedom of Invisible Aligners
🏆 Award-Winning Best Dentist
⭐⭐⭐⭐⭐
2,741 votes on practo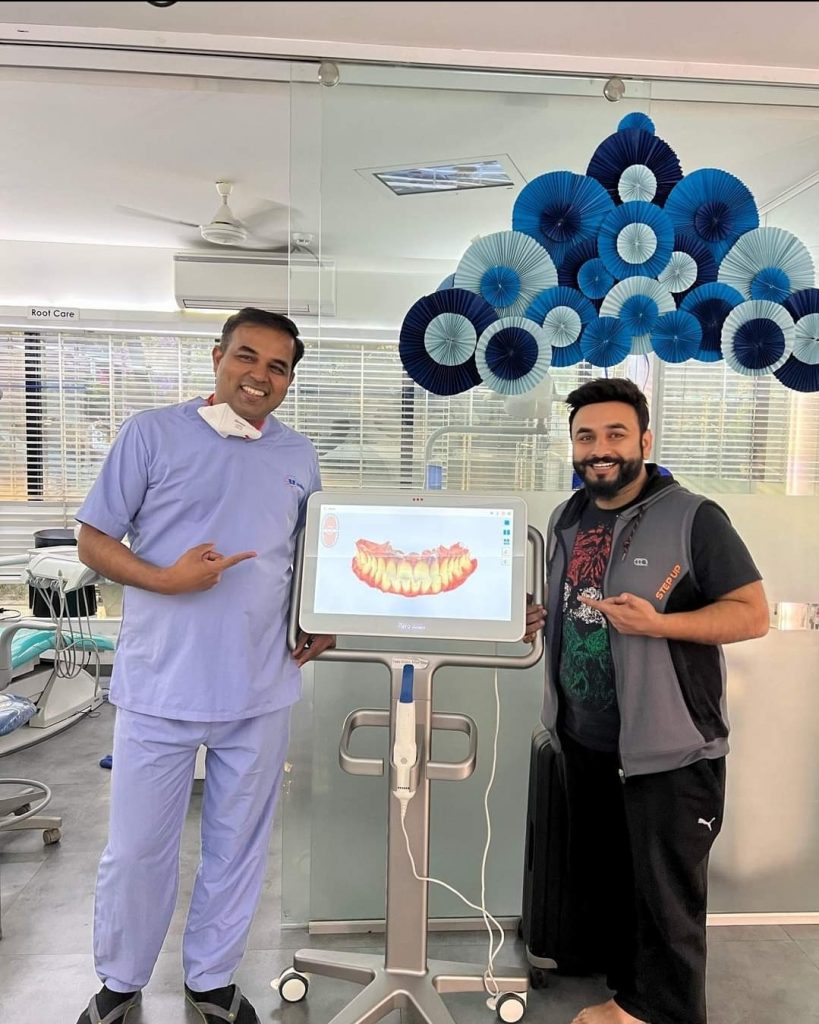 We understand your problem
Invisalign Confident Smile Plan
With Invisalign, you can enjoy the benefits of a straighter smile without the limitations of traditional braces. Our experienced team will customize your treatment plan, ensuring optimal results and a comfortable journey to your dream smile.
Transform your smile. Schedule your free Invisalign consultation today!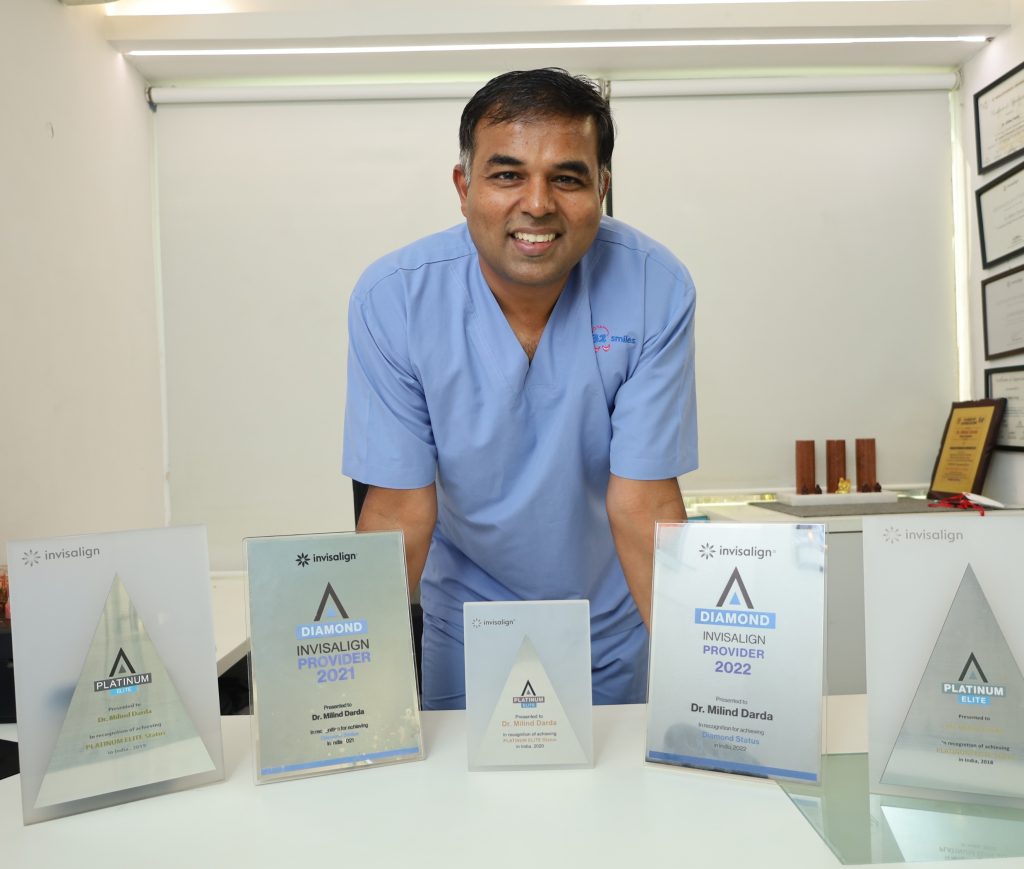 Meet your Invisalign dentist
Award-Winning Invisalign Diamond Provider Pune
Dr. Milind Darda is a highly skilled and experienced dentist. With a passion for providing exceptional dental care. He is dedicated to helping patients achieve healthy and beautiful smiles.
At 32Smiles, Dr. Darda and the team prioritize patient comfort and satisfaction. They create a warm and welcoming environment, ensuring each patient feels relaxed and at ease during their visit. 
Utilizing the latest dental technologies and techniques. Experience exceptional dental care with Dr. Milind Darda at 32Smiles and take a step towards a healthy, confident smile.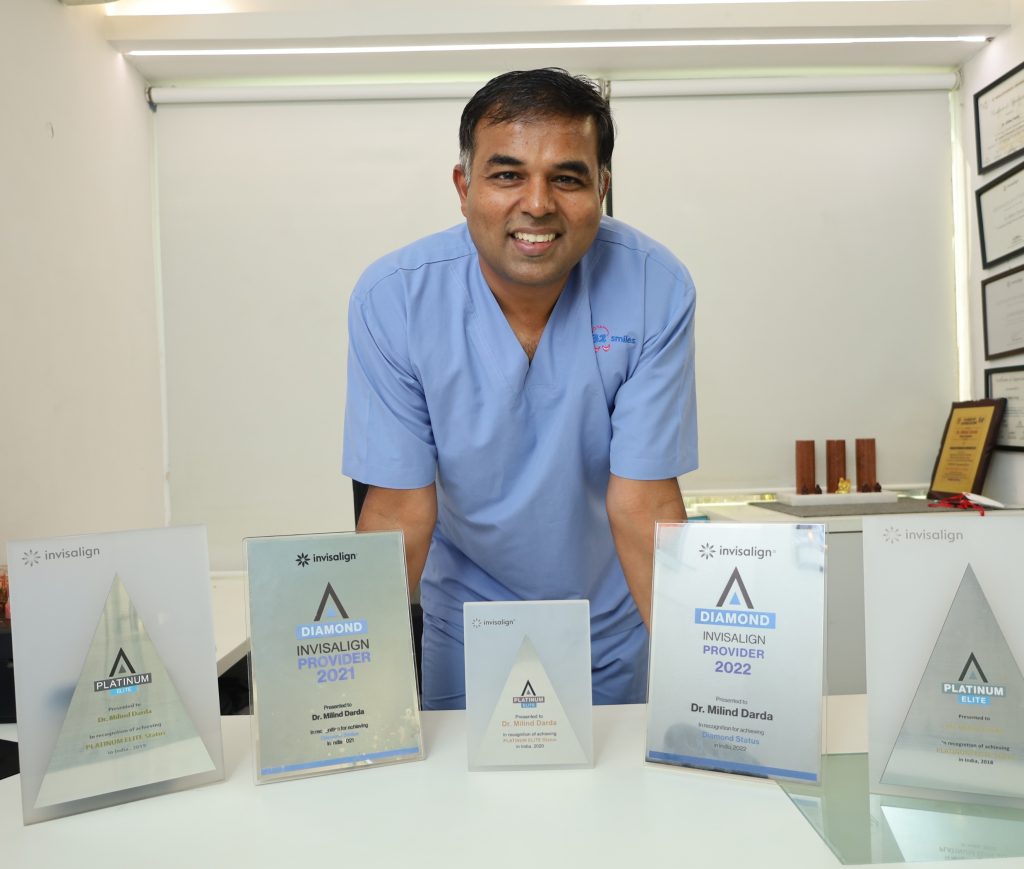 Frequently Asked Questions
What is Invisalign?
Invisalign is an advanced orthodontic treatment that uses clear aligners to gradually shift teeth into their desired position, providing a discreet and convenient alternative to traditional braces.
How long does Invisalign treatment take?
The duration of Invisalign treatment varies depending on individual needs. On average, treatment can range from several months to over a year. Your dentist will provide a personalized treatment plan and timeline during your consultation.
Are the aligners comfortable to wear?
Yes, Invisalign aligners are made from smooth and comfortable materials, designed to fit snugly over your teeth without causing irritation. Most patients find them comfortable to wear throughout the day.
Can I remove the aligners?
Yes, Invisalign aligners are removable, allowing you to easily take them out for eating, brushing, and special occasions. However, for optimal results, it is recommended to wear them for 20-22 hours a day.
How often should I visit the dentist during Invisalign treatment?
You will have regular check-up appointments with your dentist to monitor progress and receive new sets of aligners. Typically, these appointments occur every 4-6 weeks, but your dentist will provide a specific schedule based on your treatment plan.
Will Invisalign affect my speech?
While you may experience a slight adjustment period initially, most people adapt quickly to wearing Invisalign aligners, and any speech changes are usually temporary and minimal.
How do I maintain oral hygiene with Invisalign?
Since Invisalign aligners are removable, you can easily maintain your regular oral hygiene routine. Simply remove the aligners to brush and floss your teeth as you normally would.