Transforming Smiles, Transforming Lives,
Orthodontic Solutions at 32Smiles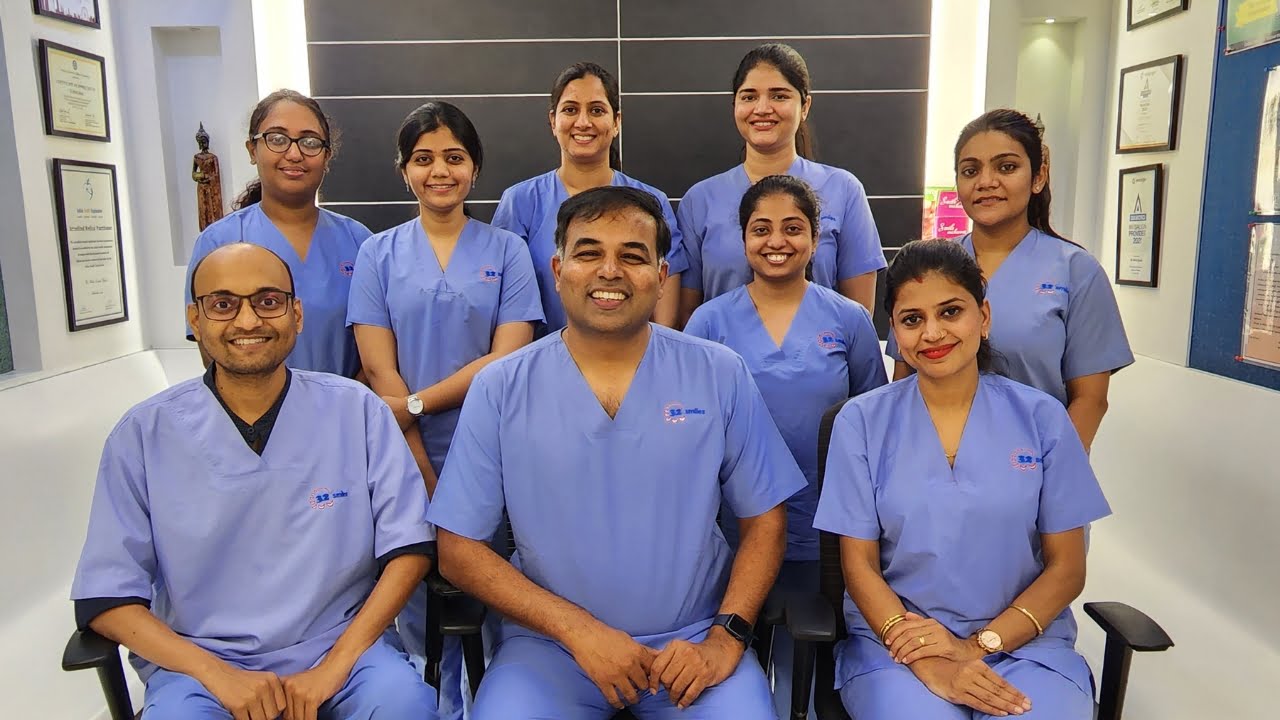 🏆 Award-Winning Best Dentist
⭐⭐⭐⭐⭐
2,741 votes on practo
Introduction to 32Smiles Dental Clinic
Welcome to 32Smiles Dental Clinic, the award-winning dental hub in Pune, founded by none other than Dr. Milind Darda. Ever been to a place that feels warm and inviting, even when you're about to get dental work done? That's the ambiance Dr. Darda and his team have fostered here.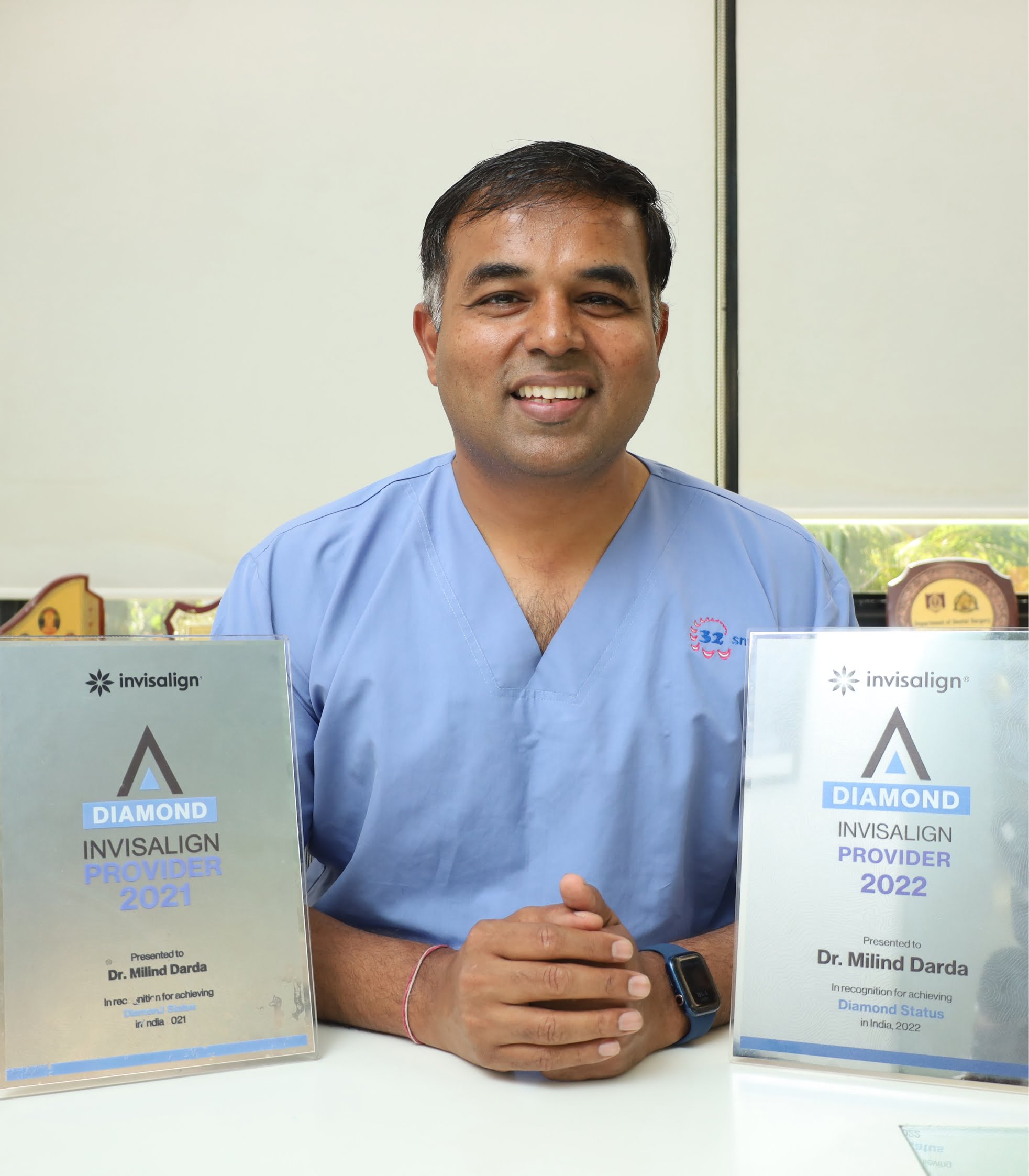 Dr. Milind Darda: The Visionary Behind 32Smiles
Dubbed as Pune's best orthodontist, Dr. Milind Darda brings more than just his qualifications to the table. He's passionate, skilled, and places patient comfort at the forefront of his practice. At 32Smiles, you're not just another patient; you're part of our dental family.
Importance of Orthodontic Treatments
So, why do orthodontics matter anyway? Orthodontics is not just about a beautiful smile, though that's a big perk. It plays a crucial role in your oral health, ensuring proper bite, alignment, and overall dental function.
Orthodontic Solutions at 32Smiles
Choosing the Right Orthodontic Solution for You
With so many options, making a choice can be overwhelming. But fret not! Dr. Darda and his team will guide you, ensuring you pick what's best for your unique needs.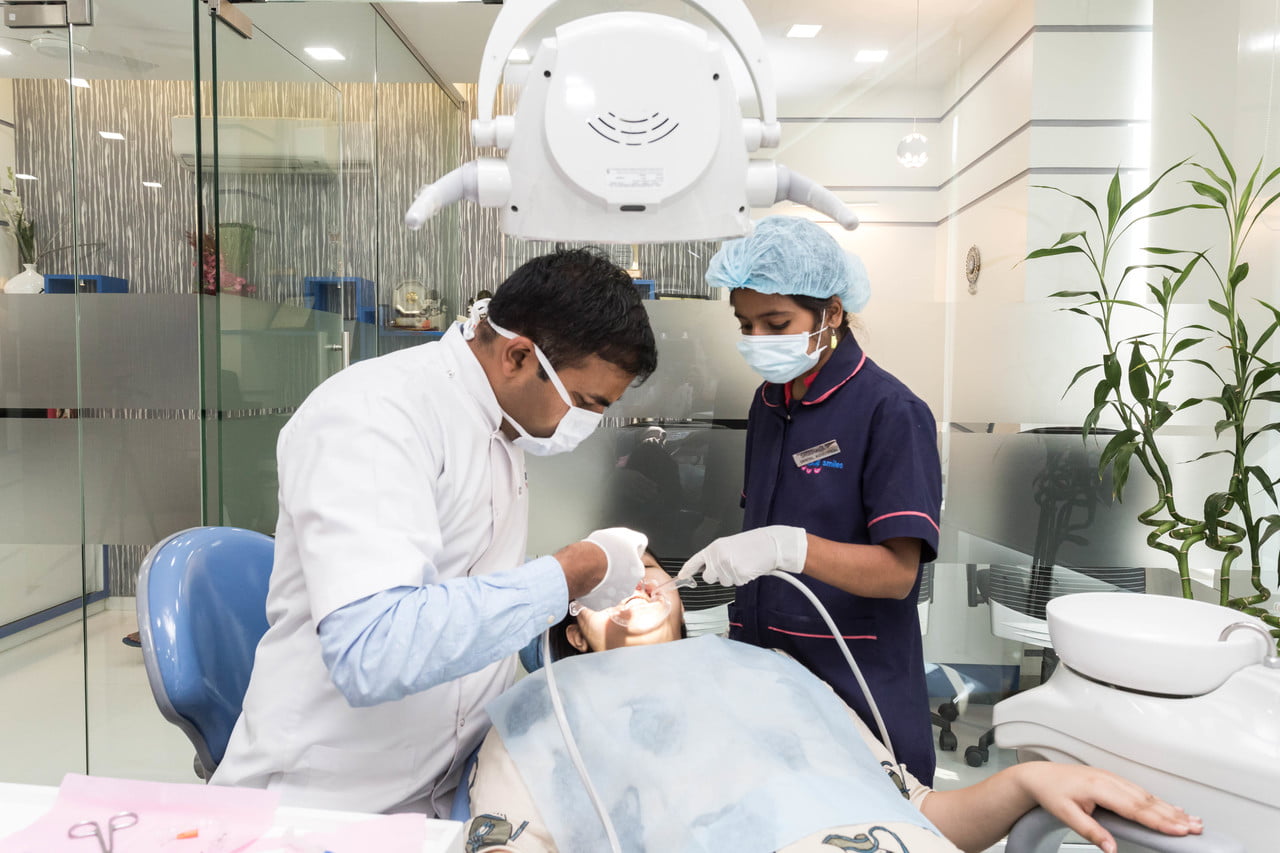 Experience at 32Smiles: What to Expect
Expect warmth, care, and some light-hearted banter. After all, who said dental visits have to be dreary?
At 32Smiles, we don't just offer treatments; we offer experiences. Under the expert guidance of Dr. Milind Darda, you're in safe, caring hands.
Embark on your journey to a radiant smile with the best orthodontists for metal braces in Pune. At 32Smiles Dental Clinic, we prioritize your comfort and satisfaction. Book an appointment now!
Frequently Asked Questions
What age is best for braces for kids?
Generally, the ideal age is between 8-14, but it can vary based on individual needs.
Are invisible braces as effective as regular braces?
Absolutely! They offer the same results but are more discreet.
How long does the Invisalign treatment take?
On average, 12-18 months. But individual cases may vary.
Is surgical orthodontics painful?
At 32Smiles, we ensure utmost comfort. Some discomfort is natural, but it's manageable.
How often do I need to visit the clinic once I have braces?
Typically, once every 4-6 weeks.
How do I know which treatment is right for me?
A consultation with Dr. Darda will provide clarity.
Are orthodontic treatments expensive?
We offer competitive rates and ensure value for every penny spent.
Can adults benefit from orthodontic treatments?
Absolutely! Age isn't a barrier for a perfect smile.
How do I care for my braces?
Regular cleaning, avoiding hard foods, and following our guidance will do the trick.
Why choose 32Smiles over other clinics?
Our track record, Dr. Darda's expertise, and our commitment to patient satisfaction make us stand out.